CDC Tips from Formers Smokers: Reasons to Quit Smoking Patient Handbook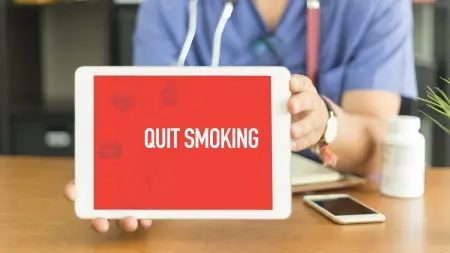 Quitting smoking has many benefits. This is true no matter how old you are or how long or how much you have smoked. This patient booklet includes reasons to quit smoking from actual former smokers. These include:
Health & Appearance Reasons
Lifestyle Reasons
Family & Loved Ones Reasons
It is also includes contact information for the national tobacco QuitLine and links to eductional information on the CDC webpages.
Download Link: //assets.ctfassets.net/1p0t6jhbvwk9/3IfLYHekKviAYMvMM75lA1/78a09748ddc717a1d7801816e43e1f16/CDC-Tips-PatientHandbook-v11-508.pdf
---
Find more helpful resources at https://hbomich-resource-dashboard.netlify.app/