Free Continuing Education Courses for Providers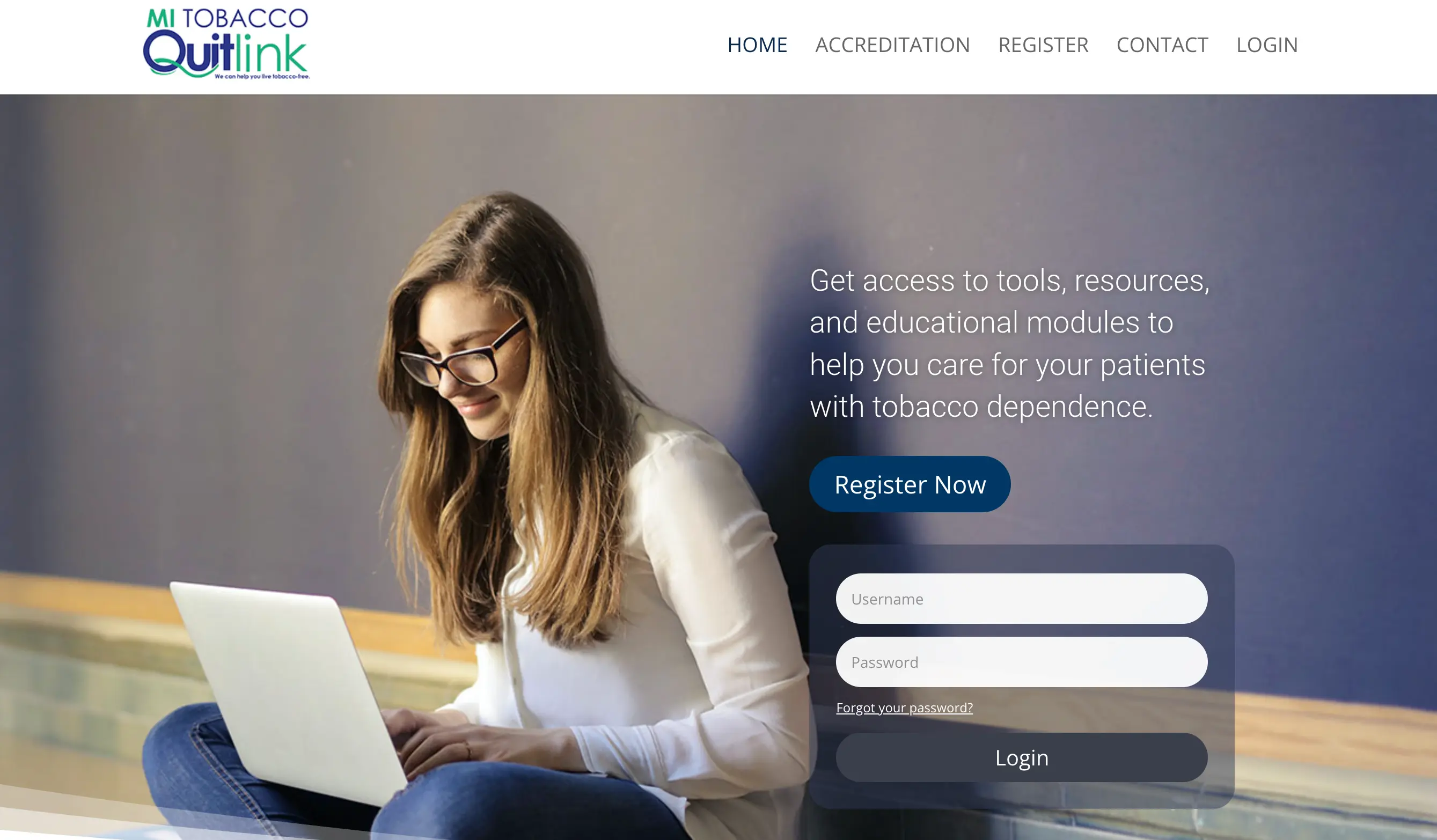 Get access to tools, resources, and educational modules to help you care for your patients with tobacco dependence.
Modules include:
Best Practices for Tobacco Cessation Using Medication And Behavioral Support
Michigan Medicaid and Quitline Benefits for Tobacco Cessation
Special Quitline Programs For Tobacco Cessation
Connecting The Harms of Tobacco Use to Chronic Health Conditions
Tobacco Cessation for Behavioral Health Populations
Vaping and E-Cigarette Devices: What Are They and How Do They Harm?
and more!
*These continuing education modules are offered free of charge by National Jewish Health. *
Resource Link: https://quitlogixeducation.org/michigan/
---
Find more helpful resources at https://hbomich-resource-dashboard.netlify.app/