Guide to Nicotine Nasal Spray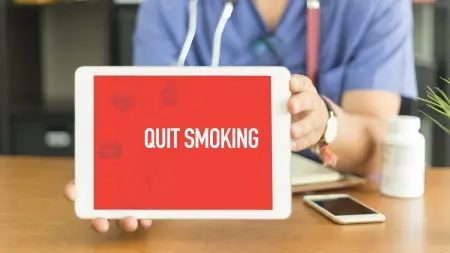 Why choose the nicotine nasal spray?
The nicotine nasal spray is used to help you quit smoking by "replacing" the nicotine that you would normally get from a cigarette, but without the harmful chemicals found in cigarette smoke.
It makes you more comfortable while you are quitting because it reduces the cravings and withdrawal that you feel when you stop smoking.
It works more quickly than the nicotine patch, gum, lozenge, and inhaler.
It can be used with the nicotine patch—and studies have shown that this works better than using only one nicotine replacement medicine.
Download Link: //assets.ctfassets.net/1p0t6jhbvwk9/3OPCWnQmKEda0LAxoLsG8n/22f881109cf6d2d65a05c28eab867073/Nicotine_nasal_spray.pdf
---
Find more helpful resources at https://hbomich-resource-dashboard.netlify.app/