Planning For Change: Thinking About Quitting Patient Worksheet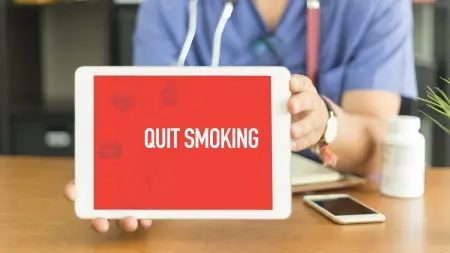 This simple worksheet helps patients plan to quit smoking and reflect on their motivations and previous attempts.
Understanding the reasons why you smoke, in addition to considering your smoking patterns and routines, are important to the design of a successful quitting plan. Consider the following before you quit:
Why do I still smoke?
Why is quitting important?
What were your main difficulties with quitting in the past?
What are your barriers to quitting now?
Are you ready to quit now?
Smokers don't plan to fail. Most fail to plan. To plan for quitting, you should:
(1) identify triggers for smoking and how to cope with them, (2) identify persons to help you throughout your quit attempt, and (3) choose the best methods—for you—for quitting
Download Link: //assets.ctfassets.net/1p0t6jhbvwk9/5iM5aNw32Qjcz0OYRONr6g/cd1767b3306a8b99f57e74c82d6f9cf1/A7_PLANNING.pdf
---
Find more helpful resources at https://hbomich-resource-dashboard.netlify.app/