Quit Smoking Guide for Patients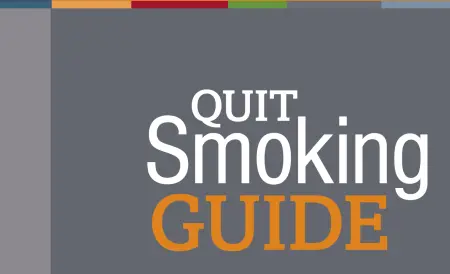 Quitting smoking is a great way to improve your health and the health of those around you.
Deciding to quit smoking is the first step toward being a nonsmoker. The information and resources in this guide will help you reach your goal. You will have the best chance of success if you use the guide as a step-by-step workbook.
Five key steps to quit smoking:
Get ready.
Get support and encouragement.
Learn new skills and behaviors.
Get medicine and use it correctly.
Be prepared for relapse or difficult situations.
Whether you smoke cigarettes or use other types of tobacco or nicotine products, following these 5 steps will put you on a path to better health. Quitting smoking is hard work. This guide will show you how to quit, but success requires your energy, your determination, and your time. As you begin working toward your goal, keep in mind that half of all people who ever smoked have quit. You can do it, too!
Created by the American Academy of Family Physicians
Download Link: //assets.ctfassets.net/1p0t6jhbvwk9/6Azf8oBKpgOxQYLrvnBYR7/33ba620029f08dae966f0efe38814b6c/stop-smoking-guide.pdf
---
Find more helpful resources at https://hbomich-resource-dashboard.netlify.app/