Smoke Free - Quit Smoking Now App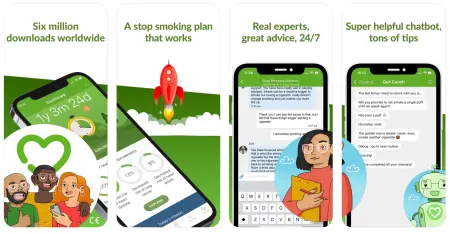 This is the app takes a science-based approach to quitting smoking. Over 40 different, evidence-based, techniques will help you get - and stay - smoke free. See and celebrate how long you've been quit, how your health is improving how much money you're saving, how many cigarettes you've not smoked, how much life you've regained, and more.
Get tips on dealing with cravings, add notes to see what patterns can be identified and use the graph to see how they're decreasing. Save up for treats to buy yourself with the money saved from not smoking, and remind yourself why it is so important that you stay strong.
Free with in-app purchases
App Store link: https://apps.apple.com/us/app/smoke-free-quit-smoking-now/id577767592
Google Play link: https://play.google.com/store/apps/details?id=com.portablepixels.smokefree&referrer=utm_source%3Dsfwebsite
---
Find more helpful resources at https://hbomich-resource-dashboard.netlify.app/