Tobacco Cessation in the Emergency Department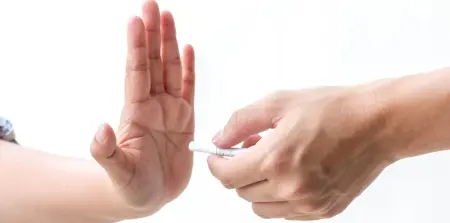 Tobacco use is the leading preventable cause of death in the United States. Smoking or chewing tobacco may increase a patient's risk for chronic obstructive pulmonary disease (COPD), coronary artery disease, lung cancer and stroke. While smokers account for less than 14% of the U.S. population, up to 30 to 40% of patients seen in emergency departments are smokers.
With this important knowledge of how many emergency room patients smoke, Yale Medicine is at the forefront of a growing movement to initiate smoking cessation interventions there, including several tobacco intervention-related research studies, says Steven L. Bernstein, MD, an emergency medicine physician and the principal investigator of the Yale Medicine emergency department's tobacco-related studies.
Resource Link: https://www.yalemedicine.org/conditions/tobacco-cessation-in-the-emergency-department
---
Find more helpful resources at https://hbomich-resource-dashboard.netlify.app/