Treating Tobacco Use & Dependence Reference Guide for Clinicians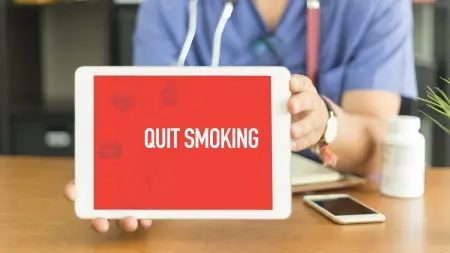 The Quick Reference Guide for Clinicians contains strategies and recommendations from the Public Health Service-sponsored Clinical Practice Guideline Treating Tobacco Use and Dependence.
The guideline was designed to assist clinicians, smoking cessation specialists, healthcare administrators, insurers, and purchasers in identifying and assessing tobacco users and in delivering effective tobacco dependence interventions. It was based on an exhaustive systematic review and analysis of the extant scientific literature from 1975–2007 and uses the results of more then 50 meta-analyses.
Download Link: //assets.ctfassets.net/1p0t6jhbvwk9/6VRsHUwXcgmLBNChzbv2cp/a09f3401196e7e7a00d82ddb6fdbf46c/tobaqrg.pdf
---
Find more helpful resources at https://hbomich-resource-dashboard.netlify.app/